is a specialized 1,5 year (3 semesters) business program covering issues in the area of global management and business to develop a global management mindset. The program emphasizes on the application of business knowledge.
Global management graduates have a broad range of international business skills and are ready to work in an transnational corporation, international entrepreneurship or can develop an international business plan to launch an international new venture. The program teaches to communicate effectively, to think globally and critically, to solve problems and to work in a team and as a team.
Check prices
Apply online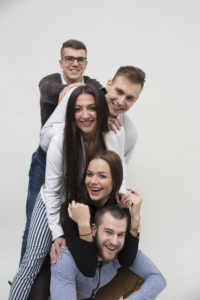 Thanks to the courses conducted in an English language graduates have a value-added and gain a competitive position in an international market.
A sample list of course cards for Master degree in Global Management can be found here:
Master Degree in Global Management.
"International Business Studies at the WPBS gave me knowledge how to make an effective business. Now I run my own business. Thank you for experience I have gained during the studies." Ilhami Ekinci
Documents to apply:
secondary school certificate translated by sworn translator into Polish or English
passport scan
bachelor diploma (translated by sworn translator into Polish or English)
transcript of records from your bachelor degree (in English or Polish)
Apply online